The majority of the NBA's established stars suited up during All-Star Weekend's main event Sunday in Los Angeles, but they won't be the big names forever. Plenty of youngsters are coming for the throne, challenging for future appearances in the midseason festivities while working their way up the Association's hierarchy.
But who are the most promising rising stars?
We're not worried about contract status or off-court factors. Only production matters, along with the realistic possibility of growth. The men who seamlessly blend present-day success and long-term upside will fare best, so long as they meet all the criteria.
To qualify for this countdown, players can't yet have celebrated their 25th birthdays (sorry, Rudy Gobert) or made even one All-Star appearance. They must truly be on the rise, waiting to break through and achieve that celestial recognition.
Essentially, think about this question: Among the players who tick all the aforementioned boxes, who would you draft first through 10th when starting a franchise?
See the complete top 10 list on Bleacher Report >
2. Nikola Jokic, C, Denver Nuggets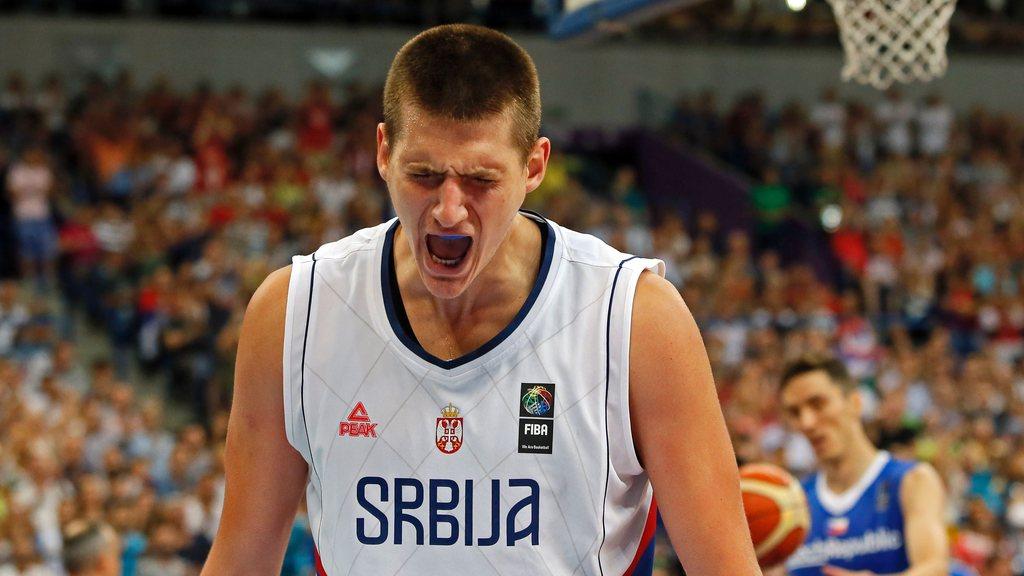 Age: 23
Per-Game Stats: 16.9 points, 10.6 rebounds, 5.9 assists, 1.2 steals, 0.8 blocks
Advanced Metrics: 23.6 PER, 4.41 RPM, 216.77 TPA
"In [Jamal] Murray, [Nikola] Jokic and [Gary] Harris, Denver has one of the league's most enviable collections of 23-and-under talent," Zach Lowe recently wrote for ESPN.com. "A few executives have posed this question in recent months: If you could pick one nucleus to build around, would you choose Portland's, Denver's or Minnesota's?"
The Denver Nuggets' heavy representation in this article shouldn't come as a surprise, considering their possession of one of the league's most impressive, All-Star-free nuclei. But though Murray and Harris are deserving of kudos, Jokic remains the unquestioned centerpiece and is already capable of performing like one of the league's 10 best talents.
In fact, he sits No. 13 in ESPN.com's RPM (and No. 19 in RPM Wins with 7.57) while trailing only eight contributors in NBA Math's total points added. He's shored up some of his bad defensive habits to become an effective team player, and he remains an offensive force capable of creating opportunities for others and finding twine himself from all over the floor.
So much of the Jokic justification tends to revolve around his out-of-this-world statistics. And it should, especially on the heels of the quickest triple-double in NBA history, during which he completed the feat in the first half of a contest against the Milwaukee Bucks before finishing with 30 points (on 11-of-14 shooting), 15 rebounds and 17 assists.
But you need only watch him to realize he has a superstar's impact. He rarely has off shooting nights, makes some of the best passes you'll witness throughout the Association and changes the game's complexion whenever he leaves Denver's bench.